SARS-CoV-2 & Influenza A/B Nucleic Acid Detection Kit
Detect and differentiate RNA from multiple respiratory viruses simultaneously with thea highly accurate multiplex real-time PCR test that allows you expand yourrespiratory sample testing menu while maintaining low operational costs.

Features of the Product
·Single test for SARS-CoV-2, influenza A, and influenza B—detect and
differentiate between disease states with similar clinical symptoms,
and get the information needed to help monitor the spread of
COVID-19 and the flu
·Affordable and scalable—add to your existing COVID-19 testing
menu andinfrastructure to expand your respiratory sample testing
while maintaining lowoperational costs and workflow simplicity
·Multitarget assay design—helps compensate for emerging
SARS-CoV-2 variants and mutations to help provide confidence in
results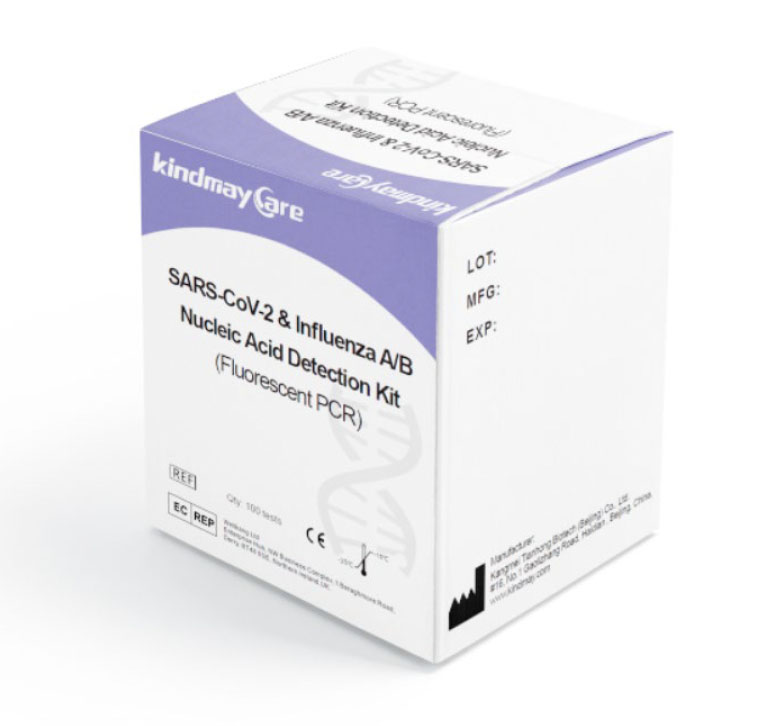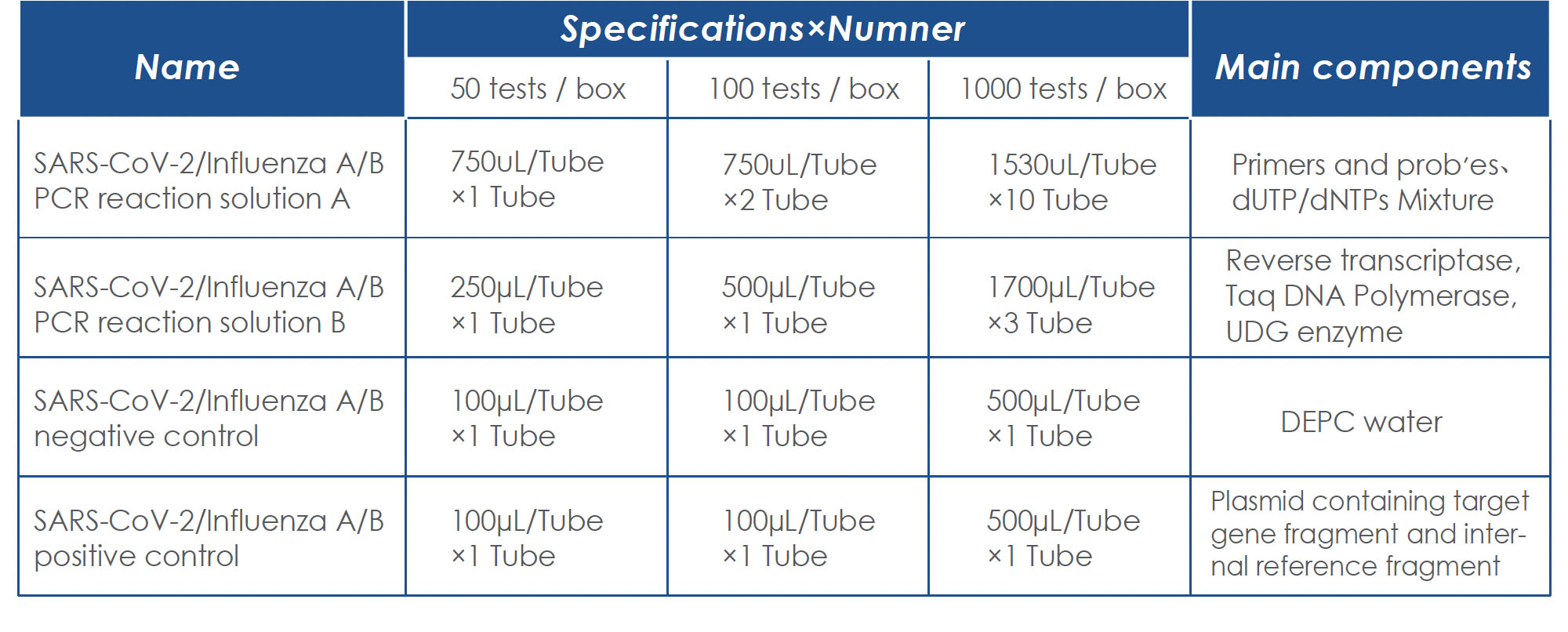 Product performance index

·Detection limit: the detection limit is not less than 5.0 × 10² copies / mL.

·Negative coincidence rate: Seven enterprise negative reference materials N1-N7 (human cytomegalo virus, rotavirus, respiratory syncytial virus, Mycoplasma pneumoniae, Chlamydia pneumoniae, Streptoco ccus pneumoniae and Staphylococcus aureus) were tested. There was no cross reaction, and the nega tive coincidence rate was 100%.

·Precision:the CV of FAM, VIC/HEX and ROX channel Ct values was no more than 5.0% after 10 times of repeated testing.
·Positive coincidence rate: 7 enterprise positive reference materials P1-P7 were tested, and the positive coincidence rate was 100%.

PCR amplification parameter setting

Put the reaction tube into the fluorescence PCR detection instrument, select FAM, VIC /HEX, ROX and
CY5 channels, and set the cycle parameters as follows:

+852-3500-5196
info@kindmay.com
32nd Floor, Block B, Building 10,
Shenzhen Bay Science & Technology Ecological Park,
Nanshan, Shenzhen 518057 China
互联网药品信息服务资格证书[(粤)-非经营性-2023-0167 ]