Cell Preservation Solution (VTM)
【Packaging specifications】 1mL/piece, 2mL/piece, 3mL/piece, 3.5mL/piece, 4mL/piece, 5mL/piece, 6mL/piece, 7mL/piece, 8mL/piece, 9mL/piece, 10mL/piece; 10 Pieces/box, 50 pieces/box, 100 pieces/box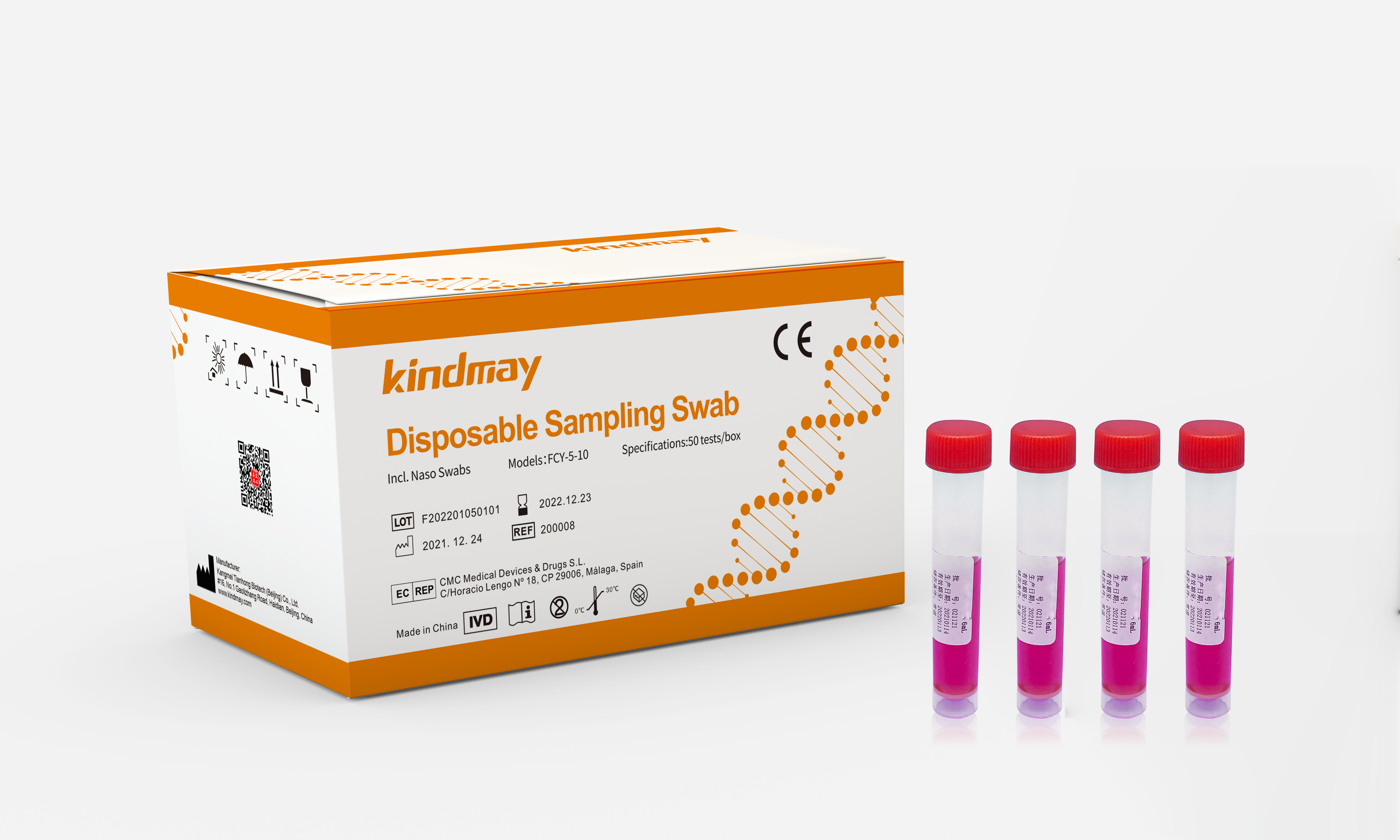 This product provides a buffer system close to the biological environment of human cells, which can be used for the preservation of cells and pathogenic microorganisms in sampled specimens. After the collected swab specimen is immersed in the cell preservation solution, it can maintain the normal pH value and nucleic acid stability of the cells in the specimen, prevent nucleic acid degradation, and the chemical component of the guanidine salt can make the pathogen lose its physiological activity, thereby avoiding its infection and causing Disease ability.
【Main Components】
| | | |
| --- | --- | --- |
| Composition | Main ingredients | Quantity |
| Cell preservation solution | Tris, ethylenediaminetetraacetic acid, guanidine hydrochloride, sodium chloride, phenol red indicator | 10/50/100 |
| Manual-1 copy | Paper | 1 |
※Customers should bring their own disposable sampling tools, this product is provided non-sterile.
【Storage Conditions and Validity Period】
Store at room temperature; valid for one year. The production date and expiry date will be shown on the packaging label.
Kangmei Tianhong Biotech (Beijing) Co., Ltd.
Address: #16, No.1 Gaolizhang Road, Haidian , Beijing, China.
Zip Code: 100095
Email: info@kindmay.com
Web Site: www.kindmay.com
Phone: +8610-53275680
+852-3500-5196
info@kindmay.com
32nd Floor, Block B, Building 10,
Shenzhen Bay Science & Technology Ecological Park,
Nanshan, Shenzhen 518057 China
互联网药品信息服务资格证书[(粤)-非经营性-2023-0167 ]